Social Media Gold: Brands That Are Doing it Right
Author: Liron Avrahami
You open a business. Great! You realize you need to start marketing to get an audience so you turn to your favorite social media platform. Even better! But you realize the content your posting isn't getting you the likes and results you wanted. Social media can be a tricky water to navigate when you're on the end of creating the content. But, don't give up! Social Media is a great way to create brand awareness, promote products, and engage with customers. Even though you may not know what to post next, the best thing you can do is observe from the greatest. Let's take a look at some of the best brands that are killing it on social media and how you can apply that to your brand.
Afterpay
Afterpay is the brand boasting, "to make paying for products as enjoyable as shopping for them." They offer users 4 easy interest-free payments when they shop at trendy stores like Urban Outfitters and Gymshark. Not only are they shaking up the table when it comes to shopping, but they're also changing the way brands are posting user generated content. If you scroll carefully through their instagram, you'll notice sprinkles of twitter posts from users raving about how great Afterpay is. Clearly, it's no secret they love their users as much as they love them. These posts serve as pseudo reviews without the 5-stars next to a name. The rating is in the words and it's good enough to convince others to use their service.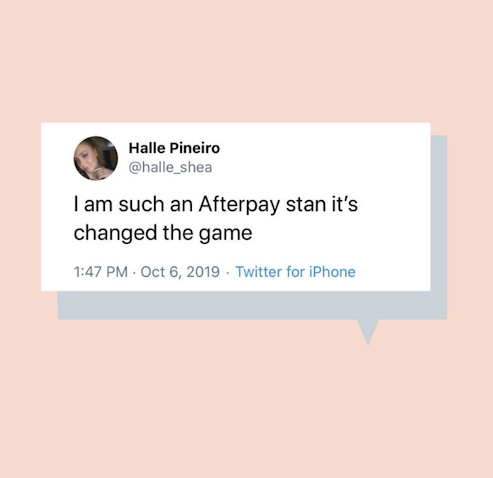 Takeaway
Don't be afraid to show off what you got! Ask people who use your products or services to share a picture or write a review of their experience. Showcase them on your website home page or even on your social platforms. This will keep potential customers interested, especially since people trust reviews as much as personal recommendations.
Popeyes
Months ago the famous chicken restaurant, Popeyes, had their spicy chicken sandwich
become all the rage causing crowded restaurants and sold out sandwiches nationwide. Recently, they have gone viral once again with the reintroduction of their sandwich for the second time.This time as a permanent menu item. People went nuts! On their twitter feed, Popeyes has retweeted and also responded to some of the funniest tweets about this re-launch. By responding to their fans, they've been able to keep people talking.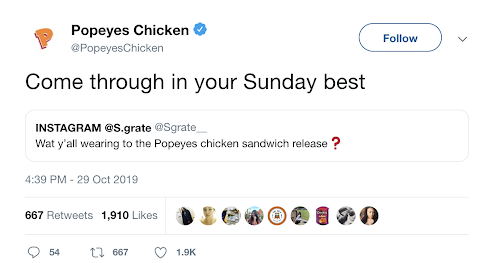 Takeaway
When it comes to customers or colleagues, keep the dialog going. Whether it's on the timeline or in the reviews section of Google My Business, create buzz by responding to posts or reviews. Show outsiders that you care and are interested in what they have to say.
TOPSHOP
U.K. fashion retailer, TOPSHOP, is one of the many brands that are doing great on LinkedIn. Yes, LinkedIn. That place where stuffy professionals are. But, it doesn't have to be that way! What's so great about TOPSHOP is they love to post company updates, jobs and even life inside their business. This content does well especially in a professional setting because people love to see what other businesses are doing. Their content is never boring and it fits within the professional niche of LinkedIn.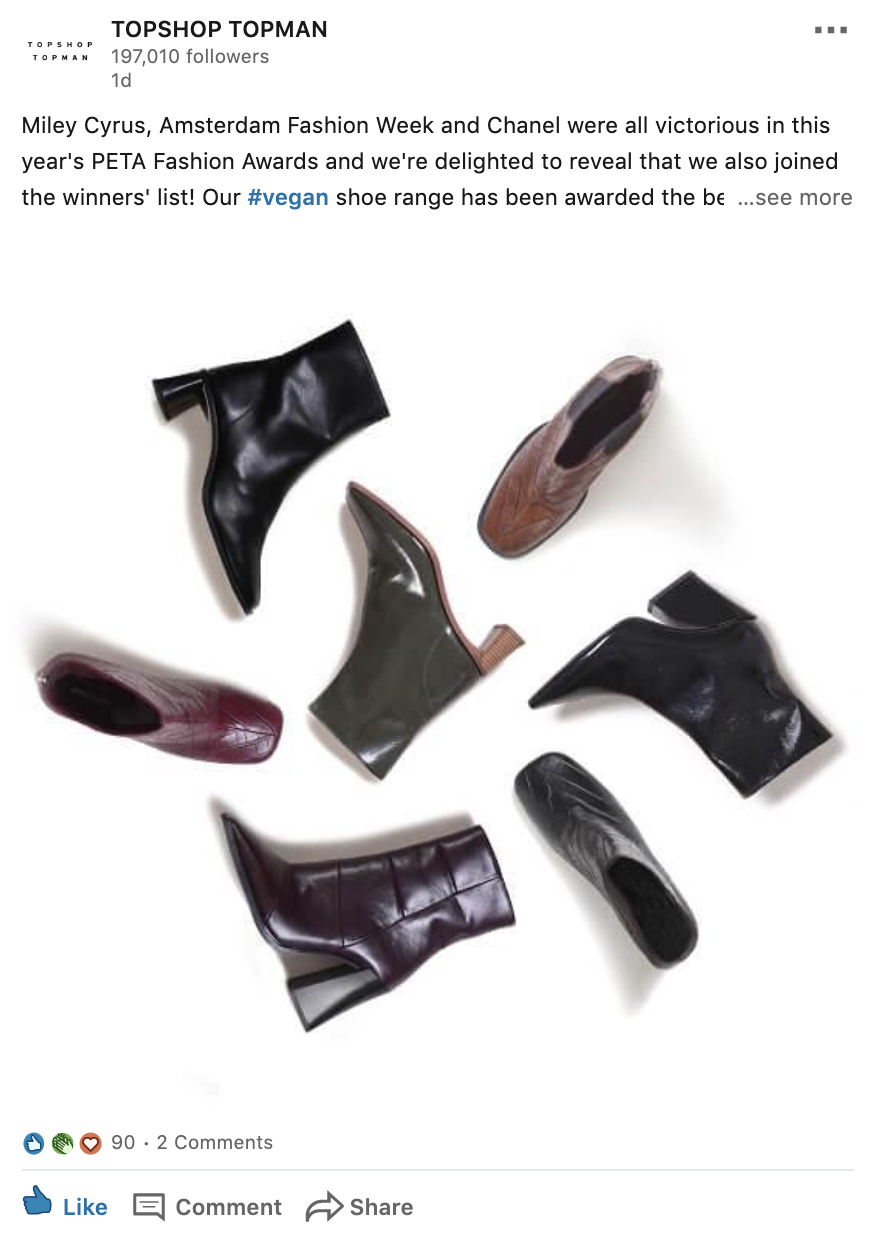 Takeaway
Big or small, a business should utilize LinkedIn. It doesn't have to be just a place for only professionals to add each other. Businesses can use LinkedIn's professional atmosphere to share business content like blog post, achievements, and more! This will not only make the company look up-to-date but it can also expand their audience beyond their usual customers.


Treasures Of NYC
When it comes to combining a seamless experience from social media to website, Treasures of NYC is a brand that effectively does exactly that. From their minimal posts featuring one item against a white background to their pinterest worthy fashion photography shots, each of their posts have one thing in common. They all contain the little shopping bag in the corner of their posts. That shopping bag is part of Instagram's latest feature, Shopping on Instagram, which lets users buy products that they see on post from any brand.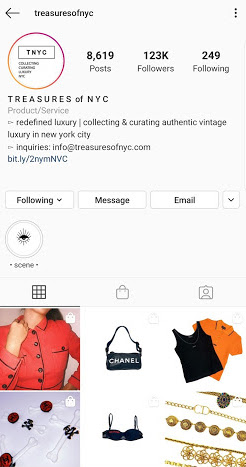 Takeaway
What we can take away from this is that no matter what kind of brand you are, figure out what that social media has to offer. Take advantage of features than can enhance a users experience with your brand. Maybe that's applying the swipe up feature to your Instagram stories or adding your link in the bio of your profile. Help customers have a smooth transition from your social media page to your website.
Penguin Random House
One of the largest publishing companies, Penguin Random House, has amassed over 1 million followers on Pinterest. They might seem like an odd choice considering Pinterest is usually for the place for DIY lovers of food, fashion, beauty, and home improvement. Yet, it seems as though they have successfully found their way on Pinterest. With boards that are categorized by types of books or books that reflect a certain theme, they're able to inspire others beyond the book loving realm.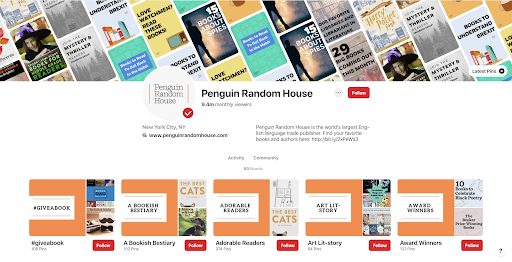 Takeaway
Certain business niches may seem odd on certain platforms but it shouldn't be a discouragement. Companies can still create a following by learning who their audience is and how they can appeal to them on the platform.
Conclusion
Whichever social media is your preference, now you'll know how to manage your business better on them. By figuring out how you can create a pleasant experience for your customer by relating to them and engaging with them, you'll grow your business in no time.
Best practices for social media:
Adjust content for your social media platform

Engage with commenters

Share customer content

Use hashtags to spread awareness and exposure